Hanne holds a number of qualifications, including an MSc in Applied Animal Behaviour and Training (level 7) with Distinction, and is passionate about continued learning.
Memberships:
Registered Clinical Animal Behaviourist – Animal Behaviour & Training Council (ABTC), Full Member of the Association of Pet Behaviour Counsellors (APBC no: 20162F), Association of Pet Dog Trainers (APDT – USA no: 74193), The Pet Professional Guild (PPG no: 13175869), Victoria Stillwell Dog Training Academy (VSA) – Mentor & Faculty Advisor, Kids Around Dogs (KAD) Approved Trainer.
Affiliate of the British Institute of Professional Dog Trainers (BIPDT), Supporting Member of the International Association of Animal Behavior Consultants (IAABC), and Supporting Member of the Association for the Study of Animal Behaviour (ASAB).
Hanne is also a member of the Behaviour Collective, a community group run by a collection of skilled behaviourists and trainers.
Get Hanne's Book
Playing With Your Dog will help any dog owner work out the games that are best suited for their pet to play throughout his life, from puppyhood to old age. The book also shares some tricks for all ages, group activities, and recommended toys that dogs will enjoy.
Buy now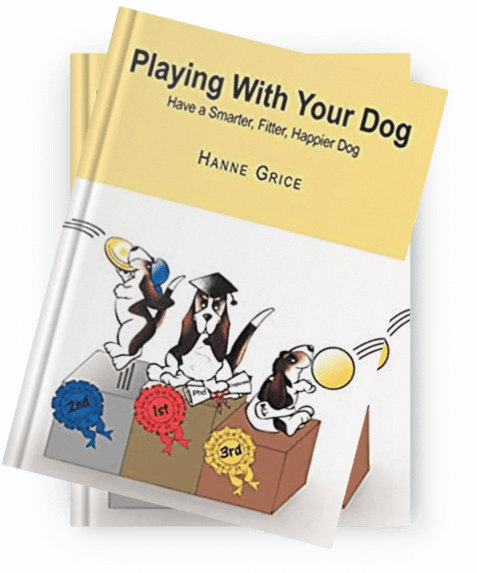 I had a telephone consultation with Hanne regarding two of my dogs who had started to behave aggressively towards each other. Despite never having met either dog, Hanne pretty much described them and their behaviours to perfection and, as a result she has been able to give me a number of ideas to follow in order to improve the situation. Already, in just a few hours I am seeing positive changes which has led to a much more relaxed atmosphere in the house. The knowledge Hanne displayed throughout our call was phenomenal.
Gary Chisholm
About Hanne
Hanne is a Clinical Animal Behaviourist, trainer, published author, Animal Sciences Lecturer and founder of the multi-award winning company Hanne Grice Pet Training & Behaviour.
News
Read the latest news from Hanne and the team, animal research news and top tips relating to animal behaviour and cognition in companion animals.