Please see below for the ways in which you can get in touch. We aim to respond to enquiries within 24 hours. Please check your answer phones and junk email accounts for a response to your enquiry.
Office hours are 9am to 5pm – Mondays to Fridays.
Learn more about our classes
Get Hanne's Book
Playing With Your Dog will help any dog owner work out the games that are best suited for their pet to play throughout his life, from puppyhood to old age. The book also shares some tricks for all ages, group activities, and recommended toys that dogs will enjoy.
Buy now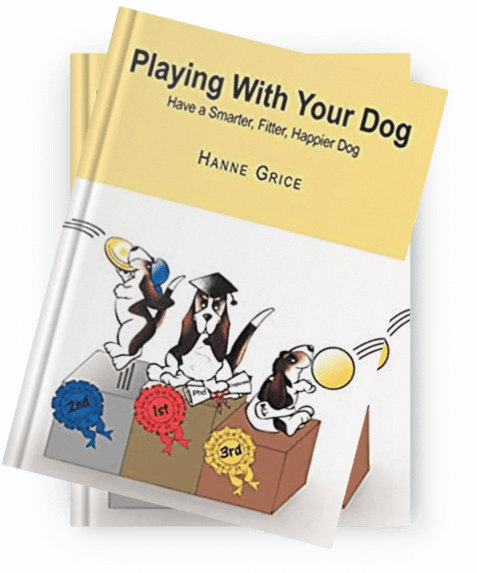 I never thought we could have achieved so much via online training. We are constantly putting the training into practice and yesterday we were at Tring park and used the training to recall and even drop when she got hold of some small dead animals! My daughter walked her and commented on how well she walked to heel. Definitely feeling very proud.
Helen, Ian and Lexie Breen
About Hanne
Hanne is a Clinical Animal Behaviourist, trainer, published author, Animal Sciences Lecturer and founder of the multi-award winning company Hanne Grice Pet Training & Behaviour.
News
Read the latest news from Hanne and the team, animal research news and top tips relating to animal behaviour and cognition in companion animals.