Hanne Grice Dip, BA (Hons), MSc (Distinction) ABTC-CAB – is a Clinical Animal Behaviourist, Training Instructor, Animal Sciences Lecturer, published author, and founder of the award-winning pet behaviour company Hanne Grice Pet Training & Behaviour.
A lifetime love of animals led Hanne to start the business. From pet care to helping problem pets, Hanne wanted to create a company that gave owners a place to turn to for expert advice, up-to-date training and behavioural support with first class service.
Sarah Pinkstone BA (Hons) – a lifelong dog owner and fanatic, is passionate about creating a calm, safe and fun relationship between dogs and their owners. With animal welfare a primary motivator, Sarah loves to see a challenging situation solved and replaced by a loving and rewarding friendship between dog and family.
Sarah is a full member of the Institute of Modern Dog Trainers (IMDT) – a qualified and approved trainer. As part of Sarah's continued development, she is currently working on the Dog Trainer Comprehensive course by Karen Pryor, working towards her ABTC-ATI status.
Sarah's friendly, calm, and people-focused demeanour makes her an asset to our team and clients, whether human or canine.
Get Hanne's Book
Playing With Your Dog will help any dog owner work out the games that are best suited for their pet to play throughout his life, from puppyhood to old age. The book also shares some tricks for all ages, group activities, and recommended toys that dogs will enjoy.
Buy now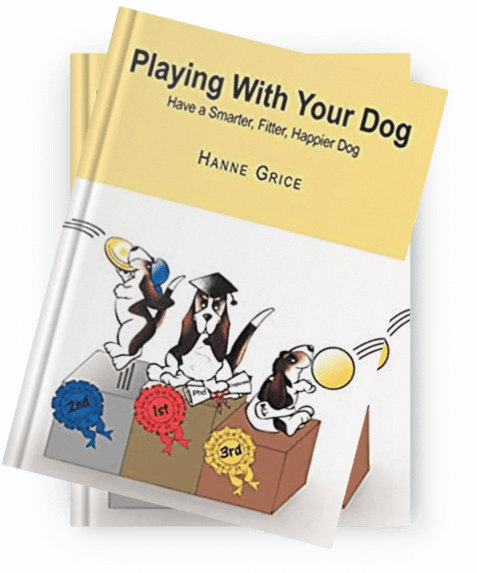 This lovely lady knew from the beginning of the phone call that my mother was out of her area but she spent a long time discussing our rescue dog's issues. She gave her time and expertise, and the suggestions she made instantly helped. What an expert. Thank you so much.
Felicity Amswych
Areas we cover
Our in-person behavioural consultancy services cover parts of the Hertfordshire, Buckinghamshire, Bedfordshire and Oxon areas.
News
Read the latest news from Hanne and the team, animal research news and top tips relating to animal behaviour and cognition in companion animals.