Book a Behavioural Consultation for your Cat
Get Hanne's Book
Playing With Your Dog will help any dog owner work out the games that are best suited for their pet to play throughout his life, from puppyhood to old age. The book also shares some tricks for all ages, group activities, and recommended toys that dogs will enjoy.
Buy now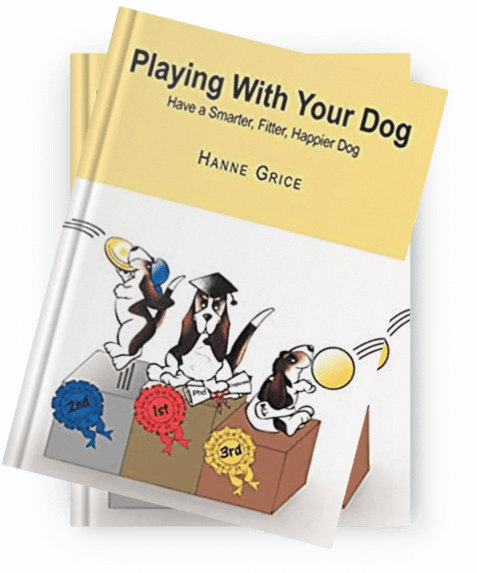 Hanne helped us with the transition of letting our adolescent cats outside. We were worried about how we could introduce the outdoors to our cats as we live near a busy road. Hanne provided a structured plan which included management strategies, as well as a cat training plan for us to work on, in order to help build a positive association to specific areas that were safe for them to venture.
Sarah Price
Hanne helped make our wedding special. My mum knew how important it was for my cat to be involved in our big day and got in touch with Hanne about this. She worked with Genghy, ensuring he would be calm and cope well on the day. Thanks so much Hanne.
Anna Gillmore
About Hanne
Hanne is a Clinical Animal Behaviourist, trainer, published author, Animal Sciences Lecturer and founder of the multi-award winning company Hanne Grice Pet Training & Behaviour.
News
Read the latest news from Hanne and the team, animal research news and top tips relating to animal behaviour and cognition in companion animals.