Book a Behavioural Consultation for your Dog
Get Hanne's Book
Playing With Your Dog will help any dog owner work out the games that are best suited for their pet to play throughout his life, from puppyhood to old age. The book also shares some tricks for all ages, group activities, and recommended toys that dogs will enjoy.
Buy now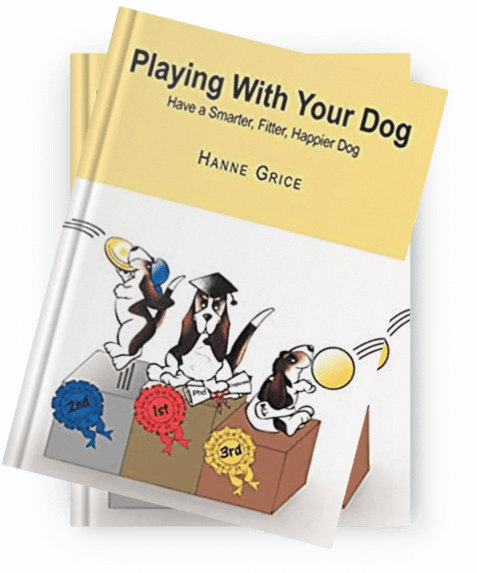 We asked Hanne to help us with issues we'd encountered with our nearly 2 year old Working Cocker. The three sessions we had were incredibly useful and we learnt so much, plus supporting our other Cocker puppy and old dog too. Hanne is very easy to work with and super helpful. Thank you!
Liam McGrath
Hanne is a 'next level' behaviourist. She is extremely knowledgeable and highly qualified… Her services are very good value for money, as I have had many hours of zoom calls, and detailed, 'my dog' specific information and exercises, together with critique of me 'out in the field'. I highly recommend.
Alison Mirpuri
About Hanne
Hanne is a Clinical Animal Behaviourist, trainer, published author, Animal Sciences Lecturer and founder of the multi-award winning company Hanne Grice Pet Training & Behaviour.
News
Read the latest news from Hanne and the team, animal research news and top tips relating to animal behaviour and cognition in companion animals.